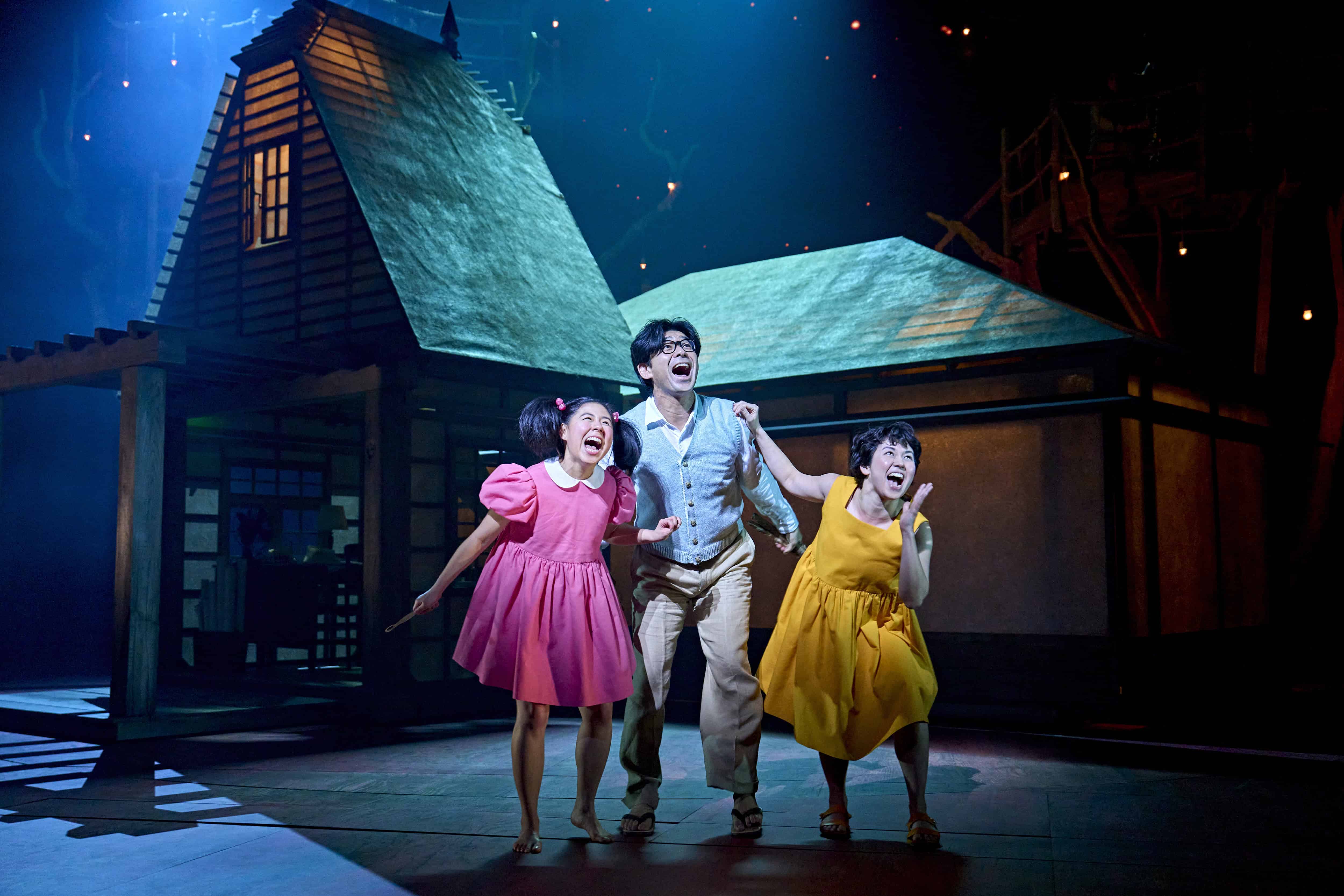 Find your spirit with the return of the Royal Shakespeare Company and Executive Producer Joe Hisaishi's "awe-inspiring" (Time Out) and "dazzling" (Guardian) production of Studio Ghibli's My Neighbour Totoro, in collaboration with Improbable and Nippon TV. This five-star, award-winning stage adaptation was the most anticipated theatrical event of 2022 and returns to London's Barbican for a strictly limited 18-week season from 21 November 2023.
Winner of five WhatsOnStage Awards and nominated for an incredible nine Olivier Awards, My Neighbour Totoro is adapted by Tom Morton-Smith (Oppenheimer) and has been hailed as "utterly beguiling" (The Stage), "jaw-dropping" (Metro) and "theatre at its most magical" (LondonTheatre.co.uk).

"A tender and remarkably beautiful show" (Financial Times), this acclaimed staging of the celebrated 1988 animated feature film by Hayao Miyazaki (Spirited Away) is an enchanting coming-of-age story exploring the magical fantasy world of childhood and the transformative power of imagination, as it follows one extraordinary summer in the lives of sisters Satsuki and Mei.

In order to be closer to their mother while she recovers from an illness in a rural convalescent hospital, their father moves the family to the countryside. As the girls explore their beautiful new surroundings, Mei encounters magical creatures and the ancient protector of the forest she calls Totoro.

Although Satsuki doesn't believe her little sister at first, they are soon both swept up in exciting adventures with their new neighbours – transported to a long-forgotten realm of spirits, sprites, and natural wonder.

Directed by Phelim McDermott with production design by Tom Pye, costume design by Kimie Nakano and lighting design by Jessica Hung Han Yun, this "delightful" (Times) and ground-breaking "triumph" (Telegraph) of a production features puppetry created by Basil Twist and music from Joe Hisaishi's iconic score in a new orchestration by Will Stuart, performed live with sound design by Tony Gayle.

My Neighbour Totoro plays at the Barbican from 21 November 2023 to 23 March 2024 only - book this unmissable, "huge, healing hug of a show" (The Stage) through the Barbican website.
JOE HISAISHI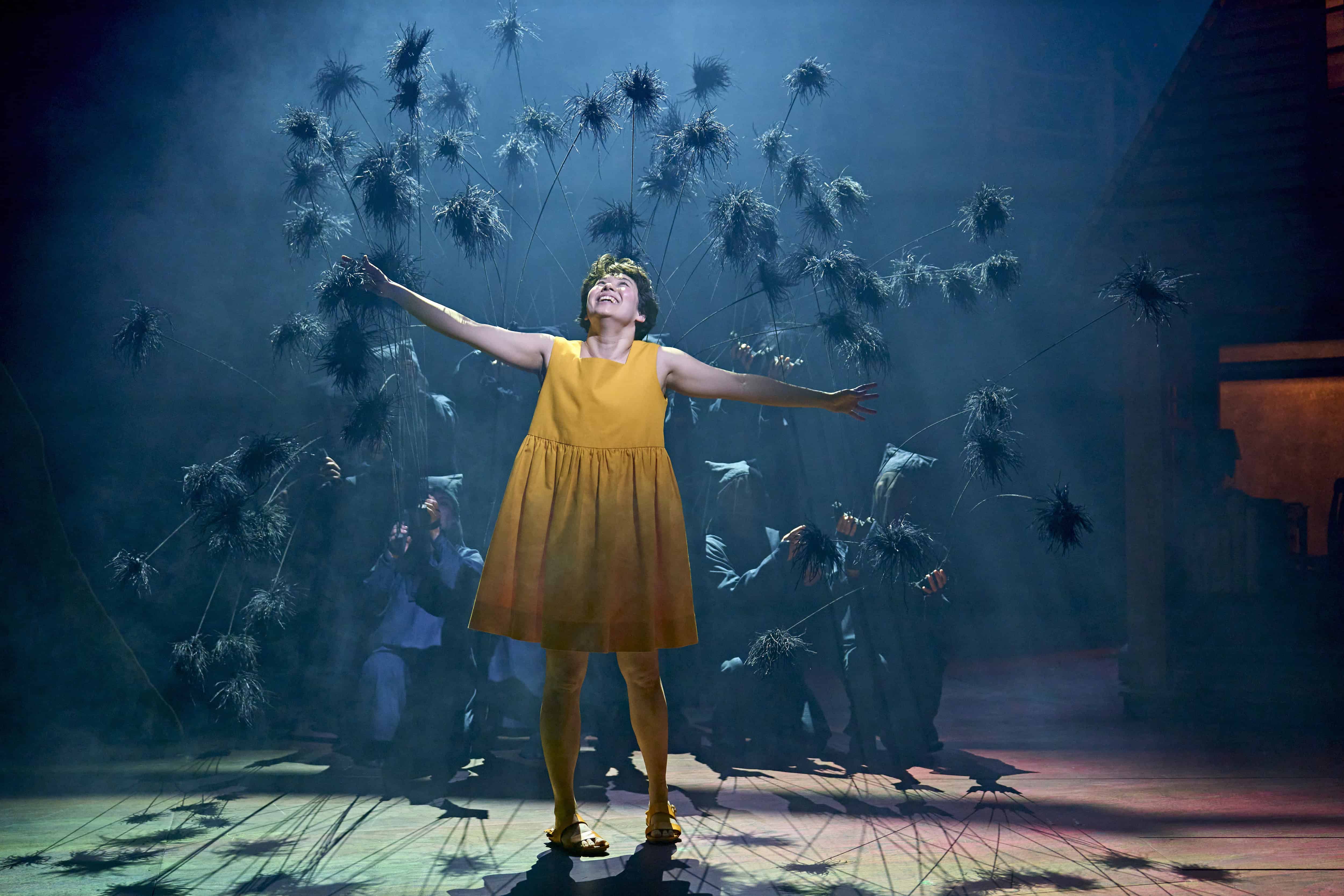 JOE HISAISHI
Joe Hisaishi started to show his interest in minimal music when he was a student at Kunitachi College of Music, Japan, and started his career as a contemporary music composer. Presentation of MKWAJU in 1981 and the release of his first album Information in the following year was the kickoff of his career as a solo artist. Starting with Nausicaa of the Valley of the Wind (1984), Hisaishi has produced music for 10 Hayao Miyazaki films. He also composed the music for HANA-BI directed by Takeshi Kitano, Departures directed by Yojiro Takita, Villain directed by Sang-il Lee, The Tale of Princess Kaguya directed by Isao Takahata and What A Wonderful Family! series directed by Yoji Yamada. Hisaishi also is well-reputed as a skilled performer, ranging from piano soloist to orchestra conductor. In 2004, he assumed a post of first music director of New Japan Philharmonic "World Dream Orchestra (W.D.O.)". He also presented a world tour of Joe Hisaishi Symphonic Concert: Music from the Studio Ghibli Films of Hayao Miyazaki (visiting Paris, Melbourne, San Jose, Los Angeles, New York, Prague, Brussels & Lyon, among others). In recent years, he works as a classical music conductor and also composed new works in a contemporary music style, including TRI-AD for Large Orchestra (2016), The East Land Symphony (2016), ad Universum (2019) and Border Concerto for 3 Horns and Orchestra (2020). Hisaishi has collaborated with a wide range of artists including Philip Glass, David Lang, Mischa Maisky, and orchestra Hong Kong Philharmonic, Melbourne Symphony Orchestra, Singapore Symphony Orchestra among others.

Since 2014 he has been working as a producer and conductor, and holding contemporary music concerts called JOE HISAISHI presents MUSIC FUTURE, earning him enormous popularity and recorded as a live album. In 2019, he also began leading a concert series Future Orchestra Classics (FOC) and released Beethoven Symphony Box CD, awarded "Special Prize" at the 57th Record Academy Awards 2019 in Japan. He was recently been appointed to two new positions: Composer in Residence and Music Partner with New Japan Philharmonic Orchestra from September 2020, and Principal Guest Conductor with Japan Century Orchestra from April 2021.

His unique inputs to the concerts as a contemporary musical composer is highly appreciated and his continuous enthusiasm for musical activities that go beyond ordinary creative work is anticipated worldwide.
STUDIO GHIBLI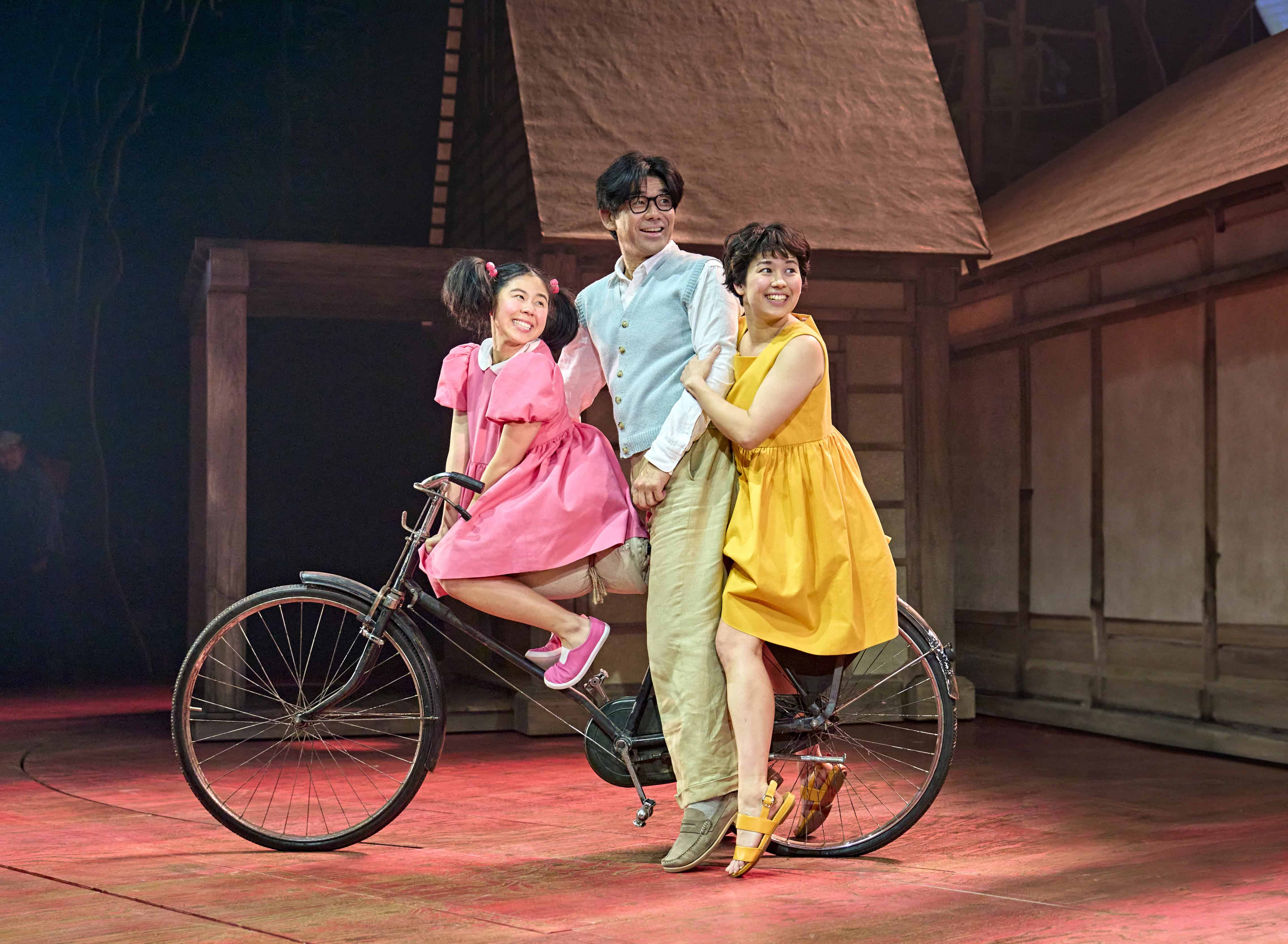 STUDIO GHIBLI
Studio Ghibli was founded in 1985 by animated film directors Isao Takahata and Hayao Miyazaki and has produced 24 feature-length films.

The Studio's Spirited Away (2001), Howl's Moving Castle (2004) and Princess Mononoke (1997) are among Japan's top 10 grossing films. Studio Ghibli films have garnered numerous awards and critical acclaim from film critics and animation specialists around the world. Spirited Away was awarded the Golden Bear as the Best Feature Film at the 2002 Berlin International Film Festival and won the 2002 Academy Awards for Best Animated Feature Film. In October 2001, Studio Ghibli, in conjunction with The Tokuma Memorial Cultural Foundation for Animation, founded the Ghibli Museum, Mitaka, designed by Hayao Miyazaki.

The Wind Rises (2013), The Tale of the Princess Kaguya (2013), When Marnie Was There (2014) and The Red Turtle (2016) have earned the studio four consecutive nominations for the Academy Awards for Best Animated Feature Film. The studio's latest film, Earwig And The Witch, was an official selection for the 2020 Cannes Film Festival.
IMPROBABLE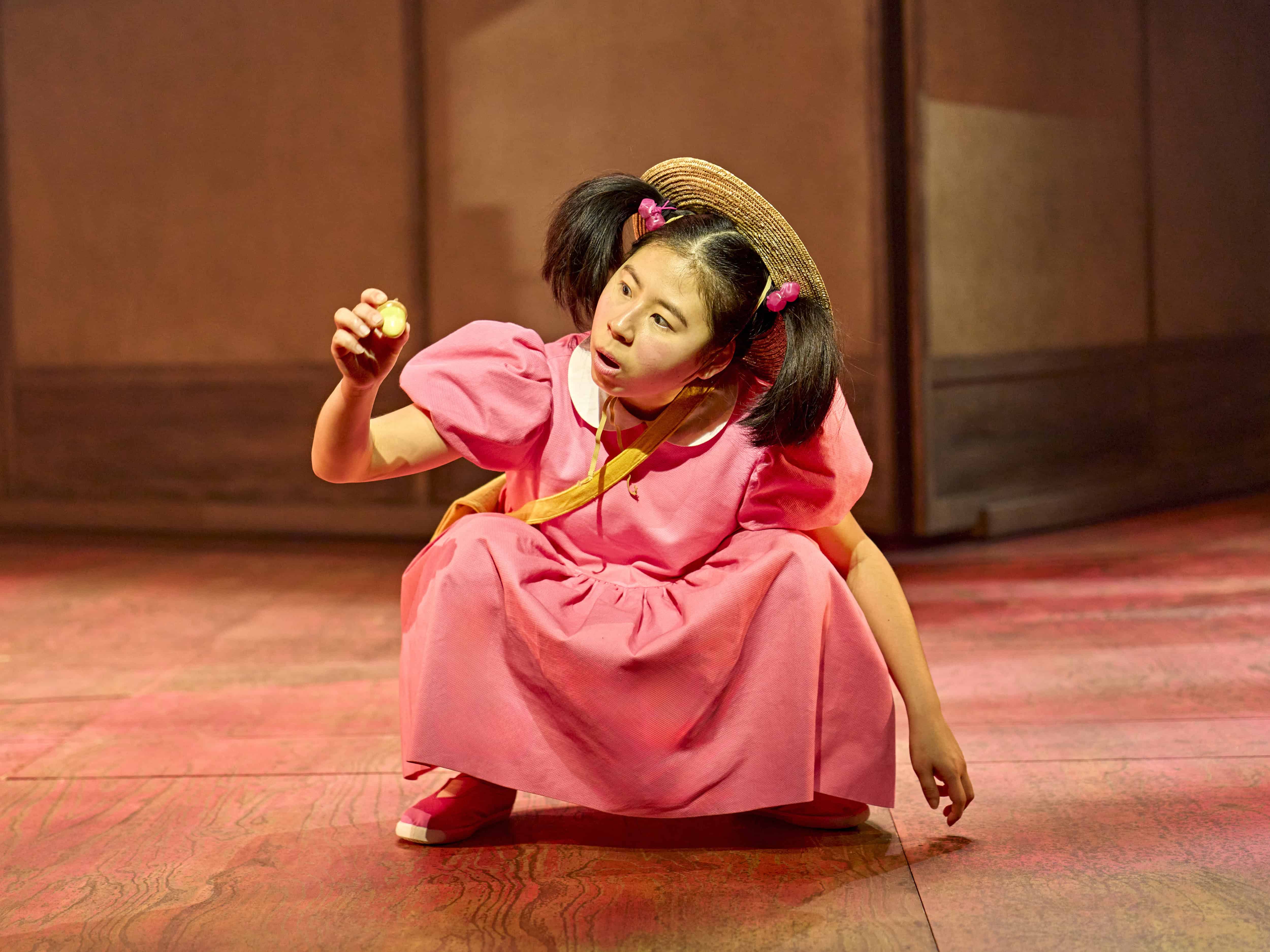 IMPROBABLE
Improbable are pioneering improvisers, theatre makers and conversation facilitators, led by founding Artistic Directors Phelim McDermott and Lee Simpson.

Recent productions include: The Hours, Metropolitan Opera House; My Neighbour Totoro, Royal Shakespeare Company, Nippon TV presented at Barbican (winner five What's On Stage Awards including Best Director for McDermott); Perfect Show For Rachel, created by Zoo Co at Barbican; An Improbable Musical, co-produced with Royal & Derngate, Northampton; Tao Of Glass, commissioned with Manchester International Festival, Perth Festival, Ruhrfestspiele Recklinghausen, Hong Kong New Vision Arts Festival and Carolina Performing Arts – University of North Carolina at Chapel Hill in association with Naomi Milgrom AO.

With English National Opera; Satyagraha, Cosi fan tutte (co-produced with Metropolitan Opera House), Aida (co-produced with Houston Grand Opera), Akhnaten (Olivier Award for Best Opera Production) and The Perfect American (co-produced with Teatro Real Madrid). BambinO, co-produced with Scottish Opera and MIF in UK and LA Opera in USA; The Paper Man, Norfolk and Norwich Festival, Soho Theatre and La Strada Graz; Still No Idea, Royal Court and UK tour; Lifegame, Lost Without Words, Theatre Of Blood at the National Theatre.

Off the stage Improbable has been running Devoted and Disgruntled since 2006, an ongoing national conversation for the arts and cultural sector using Open Space Technology. They work with businesses through Open Space For Hire and Improbable For Business. Improbable is a core supporter of M/Others Who Make, an international network for women and non binary people who care about creating, and create whilst caring, and Through The Door, which seeks to nurture an improvisation culture grown by women and non-binary folks through impro workshops.

Improbable are moving to Bore Place, where they are building a creation centre, a home for their practise and an ark for the arts.
NIPPON TV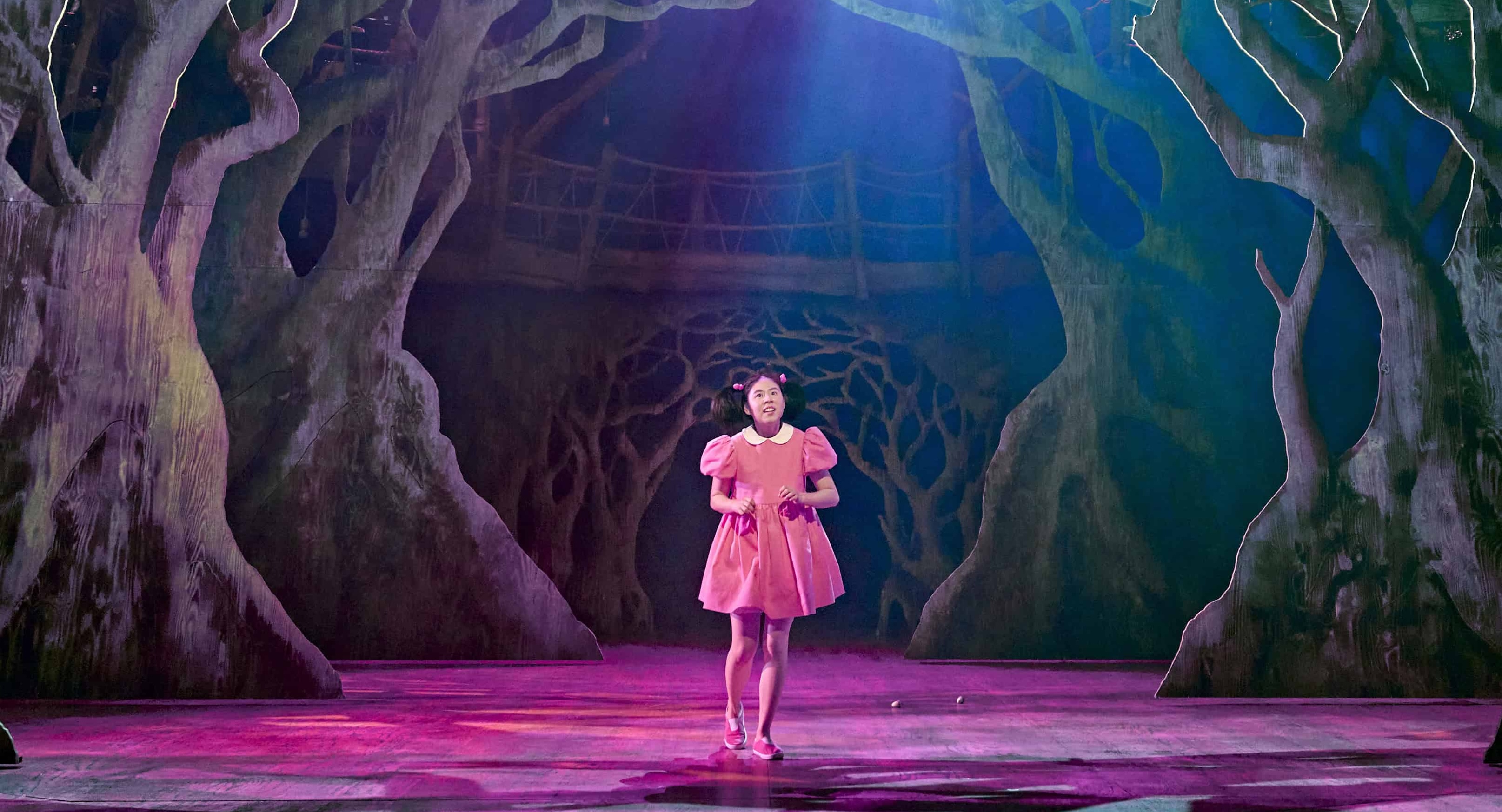 NIPPON TV
Nippon Television Holdings, Inc. is a media and content company whose core operation is broadcasting. At the nucleus of its businesses is subsidiary Nippon Television Network Corporation, Japan's first commercial television broadcaster that hit the airwaves in 1953.

Celebrating its 70th anniversary this year, the country's leading linear platform enjoys widespread support from viewers, propelling it to win the annual Triple Crown Title for the 11th consecutive year in 2021 by ranking No 1 in individual viewer ratings across all three timeslot categories.
In October 2023, NIPPON TV acquired the shares of Studio Ghibli, making it a subsidiary.  As part of the same group, NIPPON TV continues to support Studio Ghibli.
ROYAL SHAKESPEARE COMPANY (RSC)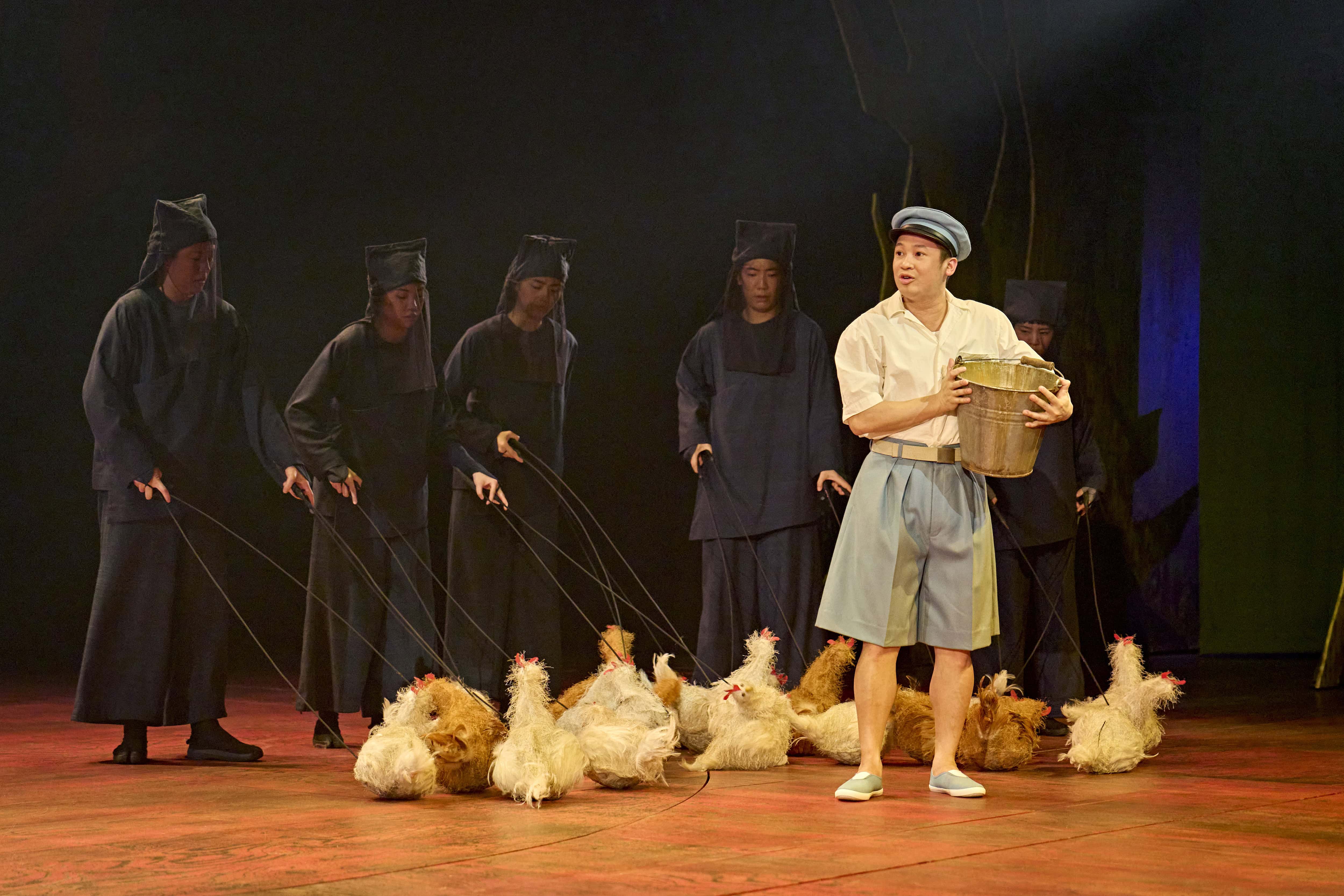 ROYAL SHAKESPEARE COMPANY (RSC)
The Royal Shakespeare Company is a theatre and learning charity that creates world class theatre, made in Stratford-upon-Avon and shared around the world, performing plays by Shakespeare and his contemporaries, as well as commissioning an exceptionally wide range of original work from contemporary writers. Our purpose is to ensure that Shakespeare is for everyone, and we do by that unlocking the power of his plays and of live performance and out learning and education work throughout the UK and across the world.

We believe everybody's life is enriched by culture and creativity. We have trained generations of the very best theatre makers and we continue to nurture the talent of the future. Our transformative Learning programmes reach over half a million young people and adults each year, and through our Creative Placemaking and Public Programme we create projects with and for communities who have not historically engaged with our work. We are a leader in creative immersive technologies and digital development.

We have a proud record of innovation, diversity and excellence on stage and are determined to grasp the opportunity to become an even more inclusive, progressive, relevant and ambitious organisation.

We have one of the UK's largest arts learning programmes, working with over 1,000 schools each year to broaden access to high quality arts learning and transform experiences of Shakespeare in schools. Through our national partnership programme with schools and regional theatres we target areas of structural disadvantage, including 26 areas of multiple deprivation across the country, from Cornwall to Middlesbrough. Research shows that our approaches to teaching Shakespeare support the development of reading and writing skills, accelerate language acquisition and development, raise aspirations and improve student attitudes to school and learning in general. They also foster well-being, self-esteem, empathy, resilience and tolerance and promote critical-thinking, creative, analytical, communication and problem-solving skills.

We are committed to being a teaching and learning theatre and we are the only arts organisation to have been awarded Independent Research Organisation status. We create world class theatre for, with and by audiences and theatre makers of all ages. We provide training for emerging and established theatre makers and arts professionals, for teachers and for young people. We share learning formally and informally. We embed training and research across our company, work and processes.

We recognise the climate emergency and work hard to embed environmental sustainability into our operations, creative work and business practice, making a commitment to continually reduce our carbon footprint.

Keep Your RSC supports our mission to create theatre at its best, unlocking Shakespeare and transforming lives. Thousands of generous audience members, trusts and foundations and partners supported Keep Your RSC since 2020, alongside a £19.4 million loan from the Culture Recovery Fund, we are thrilled to be welcoming audiences back. It will take time to recover, to reopen all our theatres, and many years to repay the loan and the support and generosity of our audiences is more important than ever. Please donate at rsc.org.uk/donate.
The RSC is supported using public funding by Arts Council England

The work of the RSC is supported by the Culture Recovery Fund

Miranda Curtis CMG – Lead Production Supporter of the original production and the 2023 production of My Neighbour Totoro

New Work at the RSC is generously supported by The Drue and H.J. Heinz II Charitable Trust

The RSC Acting Companies are generously supported by The Gatsby Charitable Foundation

TikTok £10 Tickets sponsored by TikTok
Learning
We have created a My Neighbour Totoro Teacher Pack that's full of activities for students in KS3 and KS4 which can be adapted for other age groups. Download the pack via the button below.
Link for this sentence Find out more about RSC Learning via their website
The activities provided in this pack can be used either as stand-alone practical approaches to this story or as supporting activities for students seeing the production. The activities focus on story, characters and themes within the play alongside theatre making, use of puppetry and Japanese origins. Some are best suited to an open space such as a hall, but many can be used in a classroom. The creation of this pack in 2022 was kindly supported by the Japan Society.
From events and workshops for students, to lesson plans, resources and CPD for teachers, we're here to help. Find out more about RSC Learning via their website.